Italian Language Voice Overs!
Does your Radio or your TV transmit programs in Italian?
Then you need... "Via Etere"!
The best Italian speakers for Spots, Commercials, Jingles, Radio and TV Ads, Station Breaks,
Promos, Voice Overs for Narration and Documentaries, Audio Books and Books On Tape,
Podcasts and Podcasting Voices, Business and Corporate Voice Overs, Movie Trailer Voices,
Messages On Hold, Video Game Voices, Internet Audio, Educational Voice Overs and E-Learning...
We write the most creative Radio and Tv Commercial Scripts directly in or translated to Italian...
..... for more than 20 years we've been working for radio stations, advertising agencies,
television broadcasters and private companies that confidently
rely on our professionalism and creativity.
Particularly affordable rates are reserved for all our new customers
as well as the possibility of having our "Via Etere Internet Card"!
Commercials from  just 15,50 euro!
We are at your complete disposal for any information you might require.
Contact information : viaeterestudio@gmail.com
Here some demo in mp3: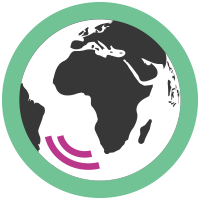 Commercials and Spots for Tv and Radio broadcast